Top Airbnbs South Padre Island
South Padre Island Texas Is the #1 beach in Texas with the clearest water & cleanest, clearest water.
People from all over the US love hitting the warm, tropical beach on this barrier Island. Many people search for South Padre Airbnbs, but many times booking direct with a local Vacation Rental Management Company can save you money on some fees. We have two local property managers we recommend, like www.SouthPadreTrips.com and www.MyPadre.com with a massive amount of condos at Saida Towers on the Beach.
South Padre Island has about 10,000 airbnbs on the Island, with likely well over 100 on Airbnb. One important thing to remember when booking your beach rental is making sure all possible fees are included prior to booking. Common hidden fees on Airbnbs for South Padre.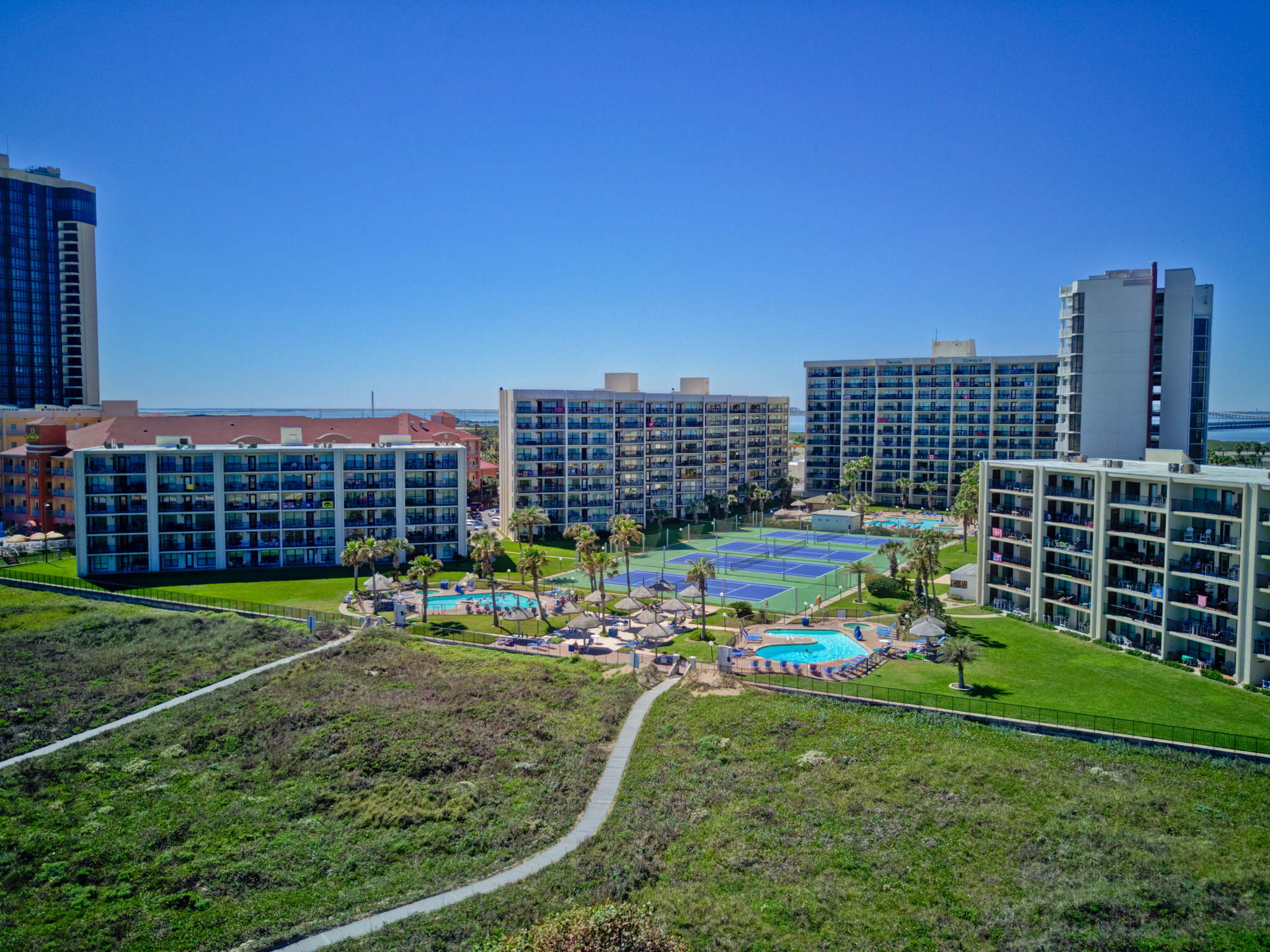 Some of the common added on fees that can be hidden by Airbnb hosts include:
Condo Security Wristband Fees during March Spring Break South Padre
Cleaning fees or excessive cleaning fees if you don't do a laundry list of Airbnb chores upon check out
Tax of 17% for lodging
Hidden security or damage deposits
Extra person fees
weekend check in fees
Pet Fees
Management or Processing Fees
Early or late check out fees
Parking fees
There are thousands of Airbnb condos on South Padre Island. We have come with a with a list of some of the top Airbnbs at Saida Towers so the places on this list are extremely comfortable and vacation-ready.
Saida Towers is one of the most resort like condo complexes on South Padre Island, with Amenities like:
3 swimming pools, 1 heated year round
3 heated Texas' sized jacuzzis
Seasonally open bar & grill at main pool by Tower III
Tennis/Pickleball courts
Private beach access gate with a code you get
Outdoor showers as you enter from beach
Beach rental service directly in front of the Saida condos
all condos have direct beach/pool view if 2nd or 3rd floor or higher
Elevators for easy acesss
Secure parking with 24/7 security on premise
On our list below, you'll see some of our Saida beachfront rentals on south padre island, Texas as well as luxury condo rental options. We have 1, 2, and 3 bedroom condos at Saida, even a 4 bedroom penthouse in Tower 1.
Here are the top beachfront Airbnbs on South Padre
Island at Saida Towers
Saida Airbnbs:
We have another 50_ Airbnb Saida Towers on South Padre Island – we are here to book you into one of our 1, 2 or 3 bedroom condos on the island anytime.
South Padre Island Airbnb Vacation Rentals at Saida Towers give you a real resort like experience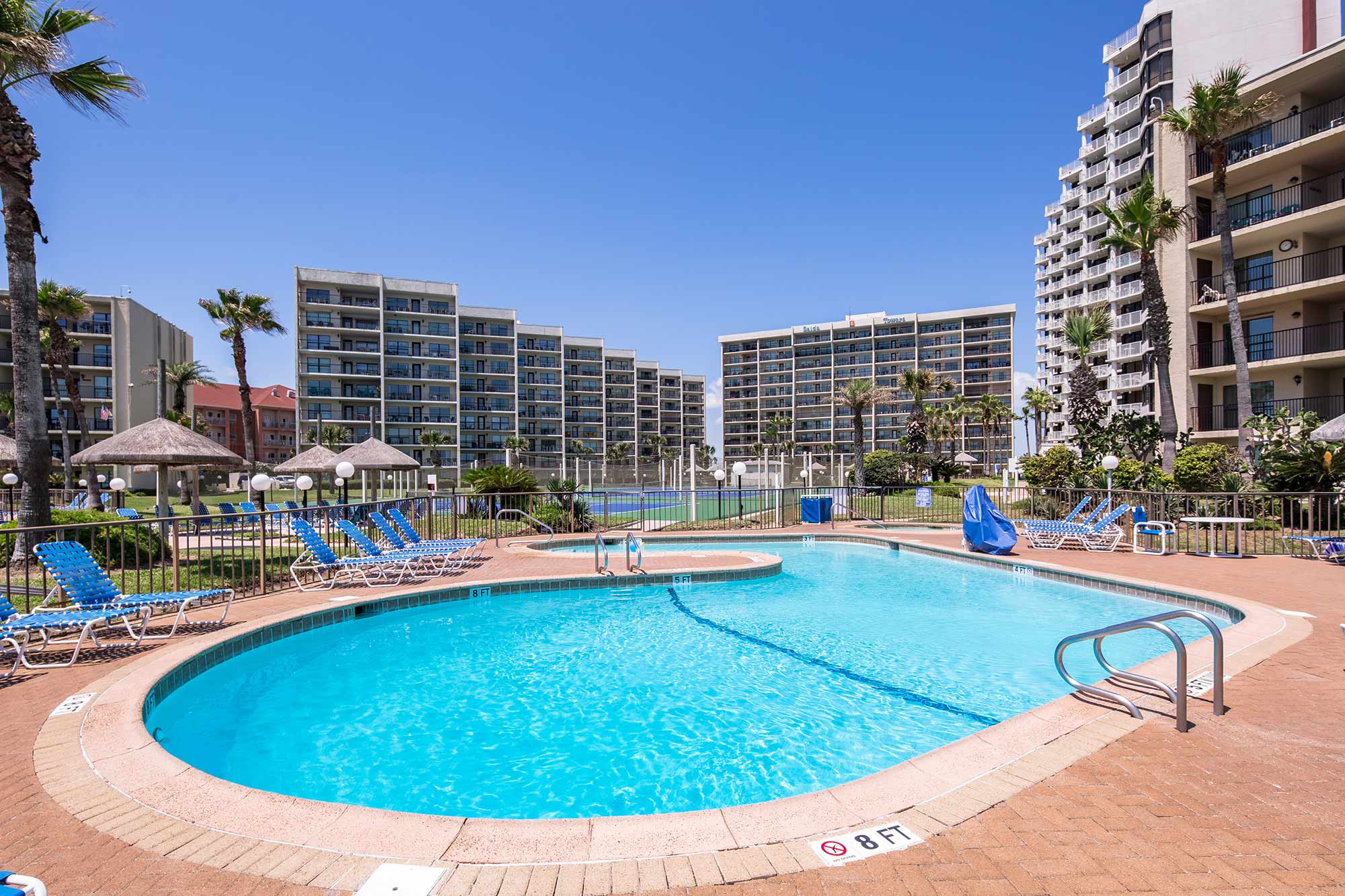 Finding an affordable beach rental on South Padre Island can be a real challenge as this hotspot in the summer can be crazy to book. Remember that coming down Sunday to Thursday is 35 to 50% less expensive than booking on a weekend.
There are tons of things to do on South Padre all year round, like building sand castles, going to Sea Turtle Inc, Beach Park @ Isla Blanca our water park, doing parasailing, mini golf, go carts, surfing, & more.
With our Airbnbs South Padre Island listed here, we have fully equipped kitchens for meal prep that help you save money. Multiple bedrooms add greatly to the privacy for families.
Summer Vacation rentals to the Island are super easy to book, with affordable payment plans for any budget.
Feel free to email Chad at chad@southpadretrips.com or Bryan at mypadre1@aol.com with your dates, number of people, and budget needs and we will get you priced something close to perfect!
South Padre Airbnbs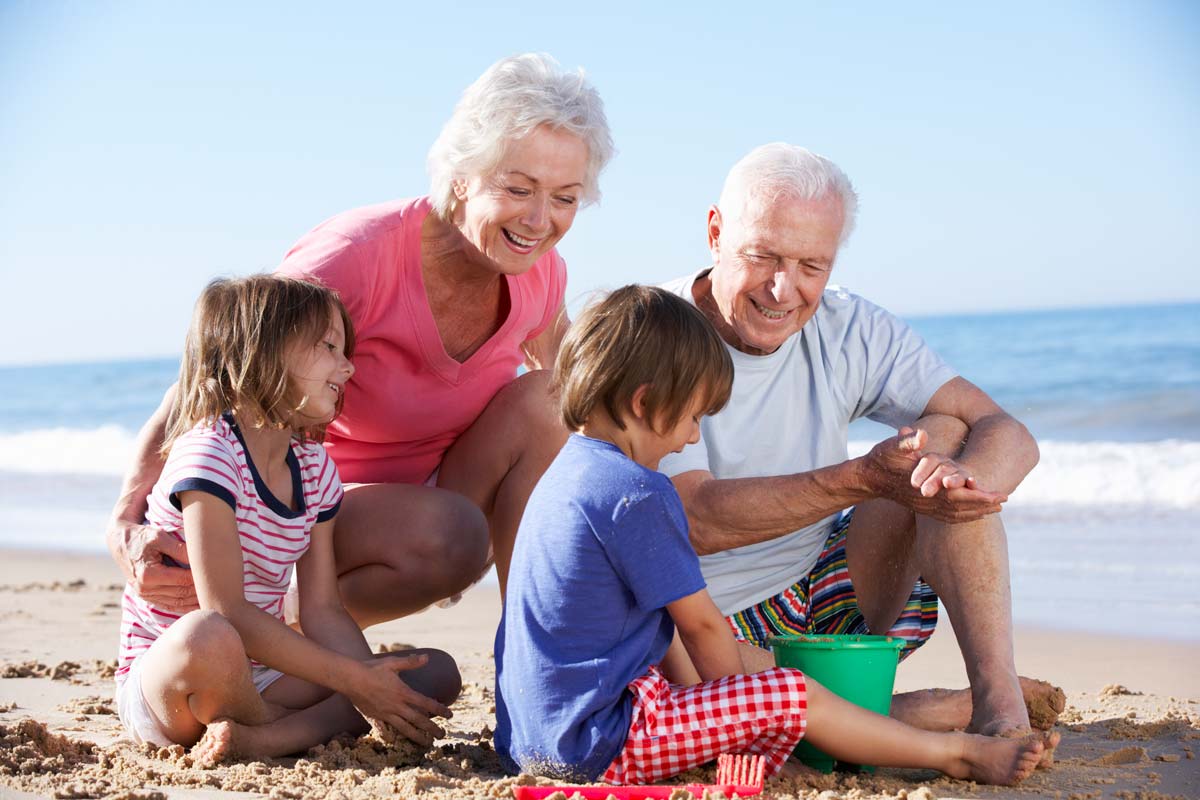 South Padre Island Airbnbs & Vacation Rentals – We have the best deals on Saida Towers
Here are some great Airbnb listings for Saida Towers below. This is just a sampling of the total properties we have available for rentals on the beach. While it is possible to book our condos on Airbnb, we recommend you book direct with us on our site as it will save you 15% on fees Airbnb charges as a fee to guests that we do not
Arranging an excursion or end of the week escape and searching for some marvelous Airbnb South Padre Island rentals? Indeed, look no further, as we have assembled the very best Saida Towers beachfront rentals and ocean front condos for families.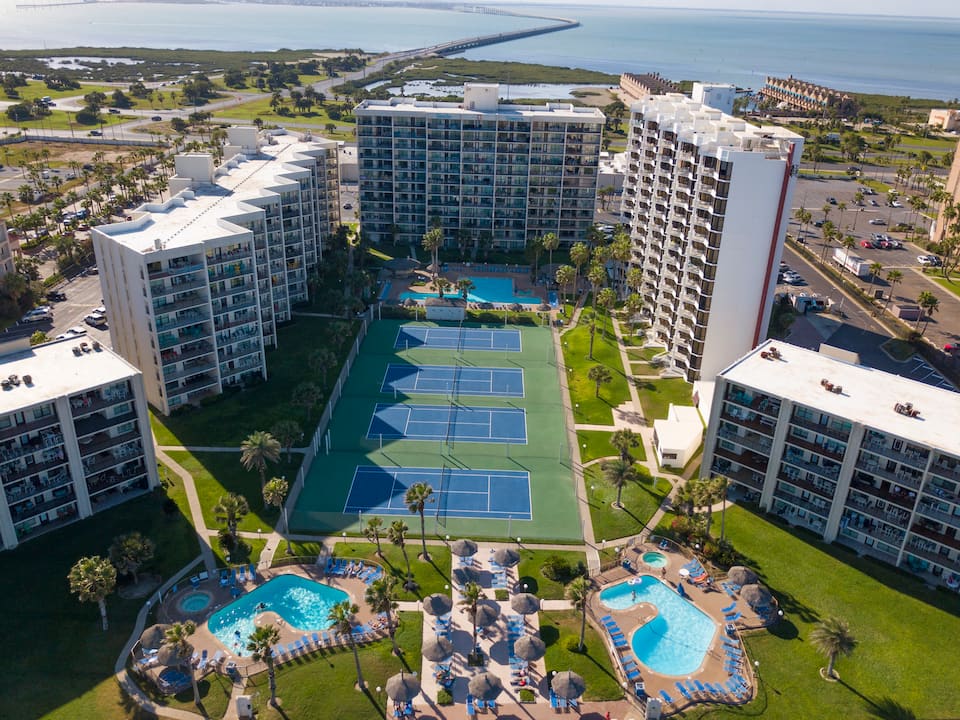 South Padre Island is a Texas beach town with all free public beaches at this tropical tip of Texas. All Saida condos face the pool and beach with views excepting 1st floor condos.
With 3 pools (1 heated) plus an onsite bar & grill open weekends, excellent security for privacy, tennis courts, private beach access as well as off street secured parking, Saida is a great choce for your South Padre Airbnb.
There's tons to do on South Padre Island for Families.
Whether you're a young family, a retired couple, or a those seeking the best resort like experience while still having a full sized condo instead of a hotel, Saida Towers in one of the Airbnbs in South Padre Island below are the best choices. We have over 50 different condos to choose from at the property.
South Padre Island Airbnbs Information
Ultimate View & Luxury South Padre Rental 9th floor:
Saida Towers III – 903

2 bedroom / 2 bathroom
Why? – sweeping 9th floor views of the Gulf of Mexico + 100% remodeled to brand new

This condo has been fully renovated to brand new in 2022. Perhaps one of the nicest 2 bedrooms in all of Saida Towers. The fully equipped kitchen is ready for food prep, while the lucky chef can enjoy guests in the open kitchen. The oceanfront patio is simply breathtaking for sipping your sunset margaritas or enjoying your sunrise coffee or tea.

Remember, inquire below for a nice discount instead of booking with Airbnb which has fees we do not charge for direct reservations

Property Inquiry

Completely Remodeled Saida
2nd floor:
Saida Towers III – 206

2 bedroom / 2 bathroom
Why? 100% top to bottom remodel, incredible design & interior very unique redone in 2021

When booking the best South Padre Airbnb, this is likely it. We like the 2nd floor as you don't have to bother with busy elevators wasting valuable vacation time. This condo still has a pool view and is super cozy inside. Drop down to Saida's main pool in minutes if not seconds or grab a burger at the pool bar restaurant open weekends.

Book direct with Saida Towers South Padre – avoid booking on Airbnb as they add fees to reservations we do not. We can save you money – fill out the inquiry form below to get the best direct rates!

Property Inquiry

Massive Sleeping Space for Saida Families
Royale Tower @ Saida 9039 3rd floor

2 bedroom / 2 bathroom
Why? All new furniture and a super private floor plan + massive sleeping space.

When you enter this beachfront Airbnb condo, you will see the kitchen/living room are the center of the floor plan with its patio that overlooks the beach and pool. To the right you will have the secondary bedroom with massive sleeping space as 2 queen beds and a bathroom.

To the left side of the space is the master bedroom with it's en suite bathroom and own view of the ocean making it great for kids on 1 side and mom & dad on the other

Property Inquiry
Exploring South Padre Island Airbnb Rentals: A Comprehensive Analysis
Introduction:
South Padre Island, situated along the southern tip of Texas, has become a sought-after destination for travelers seeking sun, sand, and relaxation. With its pristine beaches, vibrant nightlife, and a variety of water activities, South Padre Island attracts tourists throughout the year. As the demand for unique and personalized accommodations rises, Airbnb has emerged as a popular choice for visitors looking for a home away from home. This report aims to provide a comprehensive analysis of South Padre Island Airbnb rentals, examining the diverse offerings, trends, and considerations for potential renters.
1. Overview of South Padre Island:
1.1 Location and Attractions: South Padre Island is a barrier island nestled between the Gulf of Mexico and the Laguna Madre Bay. Known for its mild climate and beautiful beaches, the island offers a range of outdoor activities such as water sports, fishing, and bird watching. The South Padre Island Convention Centre hosts various events, making the destination a year-round attraction.
1.2 Tourism Trends: Understanding the broader tourism trends on South Padre Island provides context for the popularity of short-term rentals. Analyzing the influx of visitors during peak seasons and events helps potential hosts tailor their offerings to meet specific demands.
2. Airbnb Presence on South Padre Island:
2.1 Growth of Airbnb Listings: South Padre Island has witnessed a significant increase in Airbnb listings over the past few years. Exploring the growth trends provides insights into the platform's popularity among both hosts and guests. Analysis may include the number of listings, types of properties, and geographic distribution.
2.2 Property Types and Amenities: Diversity in property types is a key aspect of the Airbnb scene on South Padre Island. This section delves into the various accommodations available, ranging from beachfront condos to cozy apartments and spacious vacation homes. Additionally, analyzing the amenities offered, such as pool access, beach views, or proximity to popular attractions, can help potential renters make informed decisions.
3. Pricing Dynamics:
3.1 Seasonal Variations: Pricing dynamics on South Padre Island Airbnb rentals often fluctuate based on the season. Understanding these variations helps hosts optimize their pricing strategy. Factors influencing pricing may include weather conditions, local events, and peak tourist seasons.
3.2 Comparative Pricing Analysis: An in-depth analysis of pricing among different types of accommodations, such as entire homes, private rooms, or shared spaces, provides valuable insights. This section may also explore how factors like size, location, and amenities influence pricing differentials.
4. Guest Reviews and Satisfaction:
4.1 Importance of Reviews: In the realm of short-term rentals, guest reviews play a pivotal role. Analyzing the sentiments expressed in reviews can shed light on the overall satisfaction levels of guests on South Padre Island. This section may explore common themes in positive and negative reviews.
4.2 Host Responsiveness and Communication: Effective communication between hosts and guests is crucial for a positive Airbnb experience. Examining host responsiveness and communication practices provides insights into the quality of the hosting experience on South Padre Island.
5. Regulatory Landscape:
5.1 Local Regulations: Understanding the regulatory environment surrounding short-term rentals on South Padre Island is essential for hosts and guests alike. This section explores any local regulations, zoning laws, or licensing requirements that may impact the Airbnb market.
5.2 Community Impact: The presence of short-term rentals can have both positive and negative impacts on local communities. Assessing the community's perspective and potential concerns helps stakeholders navigate responsible hosting practices.
6. Future Outlook and Recommendations:
6.1 Emerging Trends: Anticipating future trends in the South Padre Island Airbnb market allows hosts to stay ahead of the curve. This section may explore emerging preferences among guests, technological advancements, or changes in travel patterns.
6.2 Recommendations for Hosts: Based on the analysis conducted, providing practical recommendations for hosts to enhance their offerings, improve guest satisfaction, and navigate potential challenges is crucial. This may include tips on marketing, property management, and customer service.
Conclusion:
In conclusion, the South Padre Island Airbnb market presents a dynamic landscape with various opportunities and challenges. By delving into the growth trends, pricing dynamics, guest satisfaction, regulatory landscape, and future outlook, this report aims to equip potential hosts and renters with valuable insights for a seamless Airbnb experience on this beautiful Texan island.
The Advantages of Professional Property Management for Short-Term Rentals on South Padre Island
Introduction:
South Padre Island's burgeoning tourism industry has led to a rise in short-term rental opportunities, with many property owners seeking to capitalize on the demand. While self-managing a short-term rental property can be tempting, enlisting the services of a professional property management company offers numerous advantages. This comprehensive report delves into the specific reasons why utilizing a property management company is superior to self-management on South Padre Island.
1. Market Expertise:
1.1 Understanding Local Dynamics: A property management company possesses an in-depth understanding of the South Padre Island rental market. From seasonal trends to local events, leveraging this expertise ensures that your property is competitively priced and attracts the right clientele.
1.2 Dynamic Pricing Strategies: Professional property managers employ sophisticated pricing algorithms to optimize rental rates based on demand, local events, and competitor analysis. This section explores how dynamic pricing strategies can lead to increased revenue for property owners.
2. Marketing and Exposure:
2.1 Effective Listing Optimization: Property management companies have the expertise to create compelling property listings. This includes high-quality photos, engaging descriptions, and strategic use of keywords to enhance visibility on online platforms. Examining the impact of professional listing optimization on property visibility is crucial.
2.2 Multi-Platform Presence: A property management company can list your property on multiple platforms, expanding its reach and increasing the likelihood of bookings. This section explores the advantages of a diversified online presence and the challenges associated with managing listings across various platforms.
3. Guest Communication and Services:
3.1 Streamlined Communication: Professional property managers handle all guest communication efficiently. This includes responding to inquiries, providing pre-arrival information, and addressing issues during a guest's stay. Analyzing the impact of streamlined communication on guest satisfaction and property ratings is essential.
3.2 Concierge Services and Guest Experience: Property management companies often offer concierge services, enhancing the overall guest experience. From arranging local activities to addressing special requests, this section examines how such services contribute to positive reviews and repeat bookings.
4. Property Maintenance and Housekeeping:
4.1 Timely Maintenance and Repairs: Property management companies coordinate timely maintenance and repairs, ensuring that the property is in top condition. Analyzing the impact of proactive maintenance on property value and guest satisfaction is explored in this section.
4.2 Quality Housekeeping Services: The quality of housekeeping services directly influences guest satisfaction. Investigating how professional property managers maintain high cleanliness standards and manage housekeeping logistics is crucial for property owners.
5. Legal and Regulatory Compliance:
5.1 Understanding Local Regulations: Short-term rental regulations can vary widely, and non-compliance can lead to legal issues. Property management companies stay abreast of local regulations, ensuring that your property operates within the legal framework. This section explores the potential risks associated with regulatory non-compliance.
5.2 Risk Mitigation: Property management companies implement risk mitigation strategies, such as thorough guest screening and security measures. Examining how these strategies protect property owners from potential liabilities is essential.
6. Financial Management and Reporting:
6.1 Transparent Financial Reporting: Professional property managers provide transparent financial reporting, detailing income, expenses, and any deductions. This section explores the advantages of clear financial reporting for property owners, especially in terms of tax compliance.
6.2 Maximizing Revenue and Cost Efficiency: Analyzing the financial impact of a property management company's ability to maximize revenue through strategic pricing and minimize costs through efficient operations is essential for property owners.
7. Case Studies and Testimonials:
7.1 Real-World Examples: This section presents case studies and testimonials from property owners who have transitioned from self-management to professional property management on South Padre Island. Their experiences highlight the tangible benefits and outcomes of choosing a property management company. Using a company like www.SouthPadreTrips.com which will list your rental at Saida Towers here on this website simply makes for good common sense!
8. Conclusion:
In conclusion, we have established the superiority of utilizing a property management company for short-term rentals on South Padre Island. From market expertise and effective marketing to streamlined communication, property maintenance, legal compliance, and financial management, the advantages are numerous and impactful. Property owners can make informed decisions by considering these factors and recognizing the value that professional property management brings to the table.